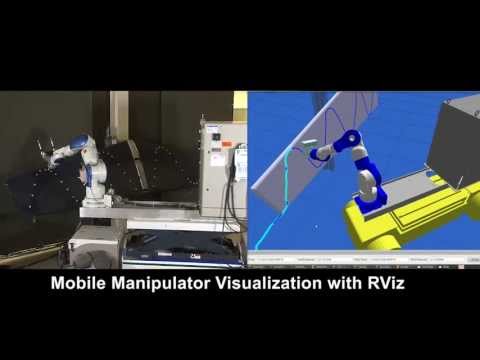 OSRF to Assist with Teaching the ROS-Industrial...
The Open Source Robotics Foundation (OSRF) will participate in the upcoming ROS-Industrial Training Class, June 4-6 (rosindustrial.org/ric/events). OSRF will provide training for the new features and capabilities of the ROS Groovy release, particularly focusing on Catkin, the new software build system. OSRF will be available to respond to questions you may have about the ROS core, past, present,...
ROS-I Training Class June 4-6
We are delighted to invite you to attend the ROS-Industrial Basic Developer's Training class, which will be held June 4-6, in San Antonio, TX. The class will provide a hands-on introduction to ROS and ROS-Industrial, and it will culminate with hardware integration exercises with live industrial robots and peripherals. The class is FREE to Full/Associate Members of the ROS-Industrial Consortium....
ROS-Industrial Consortium Kickoff Meeting a...
We had a successful and productive ROS-Industrial Consortium (RIC) kickoff meeting on March 6thand 7th with 25 people representing 14 organizations in attendance. We have posted a brief review of the meeting on our website. The presentations from the March 6th RIC Open House have been uploaded to our YouTube channel: ROS-I Consortium. The contents of the March 7th Member's meeting are posted on...
ROS Core Transitioning to Able Hands at OSRF
Recently Willow Garage, maker of the PR2 service robot and developer/custodian of the ROS core, announced that their funding model was about to change. This has precipitated speculation about the future of ROS and, by extension, ROS-Industrial. What has not been widely communicated is that the Open Source Robotics Foundation (OSRF), an independent nonprofit company founded last summer with support...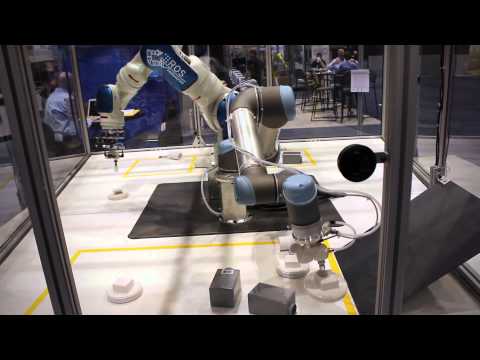 ROS-Industrial at Automate 2013
As if in celebration of our one-year anniversary, ROS-I showcased it's capabilities at the Automate 2013 conference/exposition in Chicago last week. Check out the picture below. We had a great spot at the front of the expo floor,and over the course of the show, hundreds of people stopped by to satisfy their curiosity about ROS-I. The main attraction was the ROS-I Interoperability Demo which...
ROS-I Repository: Year in Review
We launched the ROS-Industrial™ (ROS-I™) repository in January, 2012. As we approach this first anniversary of the repository, we thought you might be interested to know how ROS-I has expanded and how it is being embraced internationally. Here are some of the noteworthy ROS-I stories from 2012: ROS-I was featured in a dozen articles by industry periodicals including IEEE Spectrum, Design News,...
CloPeMa Project Leverages ROS-Industrial
CloPeMa, Clothes Perception and Manipulation, is a European project to research the  manipulation of clothing and other textiles with industrial robots.  The ultimate vision of the program is to autonomously fold "any" kind of clothing.  The grasping and manipulation of flexible objects is a non-trivial problem.  This makes the CloPeMa very exciting.  The research will definitely...
ROS-Industrial at ROSCon 2012
This news is a little delayed, but with summer vacations and too much fun coding, time got away from me.  For those of you who didn't get to attend ROSCon, ROS-Industrial, generated some buzz. Morgan Quigley, the original architect of ROS, recognized ROS-Industrial in "The Photo Gallery of Robot Awesomeness" portion of his keynote address at the conference. He called ROS-Industrial a...
ROS-Industrial Program Update
I thought I would take some time to provide an update on the current state of ROS-Industrial. Consortium - The ROS-Industrial Consortium is one step closer. We have put some preliminary information out of the web (http://www.swri.org/4org/d10/msd/automation/ros-industrial-consortium.htm) and have created a video ( http://www.youtube.com/watch?v=h54YzGIZFt4 ). We are very excited for this...